SON.NET
Role-playing game set in cyberspace, using music and rhythm as key components of gameplay.


Project Overview:
SON.NET is a role-playing game set in cyberspace, where the player is drawn in to solve the mystery of what happened to past human explorers that entered and were corrupted by this strange dimension. The player will encounter citizens of the SON.NET – 'netizens' – with whom they can destroy or befriend during energetic rhythm-game encounters. The game takes inspiration mechanically from Undertale and Dance Dance Revolution, and aesthetically from Tron and the Legend of Zelda.
Game Details
Language/Software: Unity
Theme/Setting: Cyberspace, Surreal
Genre: RPG Rythm Game
Musical Direction: Synthwave with glitchcore and chiptune influences. More serene tonal elements for ambience areas.
Artistic Direction: Low-to-mid polygonal models with atmospheric environments, and surreal architecture set inside the world of cyberspace. Equivalent to a more dream-like or alien Tron aesthetic.
Marketing Details
Payment Terms: YES
Target Market: Anyone interested in cyberspace, electronic music, rythm games, or deep storytelling and characters.
Device/System: PC, Mac
Budget Plan: Contributors paid in chunks based on output until project is ready for display in Kickstarter - upon successful campaign, contributors will be offered more substantial compensation packages. Revenue sharing may be negotiated if desired.
Profit Plan: Eventually the game will release on Steam and other similar marketplaces.
Team and Role Details
My Role: Programmer, Gameplay Designer, Level Designer, 3D modeler, Sound Design, Script Writer, Project Manager
Roles Already Taken: Villains Concept Art Primary Composer
+3 Artist
1 Concept artist(s), 1 Pixel artist(s), 1 2D artist(s), 1 3D artist(s), 1 Animator(s),
Explanation of roles: Looking primarily for environment and character artists to assist with bringing the vision of this game to life, as well as musician(s) to assist in improving scores used in encounters and the battle system. While the general layout of many of the zones have been created, I am hoping to partner with talented artists willing to help assist in giving each area and many side characters unique flair. It is my hope that we can all contribute to a shared vision, and that all contributors can help shape and bring their own persona to the work they contribute that I can bring to life in 3D and gameplay. I can pay for the deliverables of each contributor or in lump sum chunks, but my budget is somewhat limited.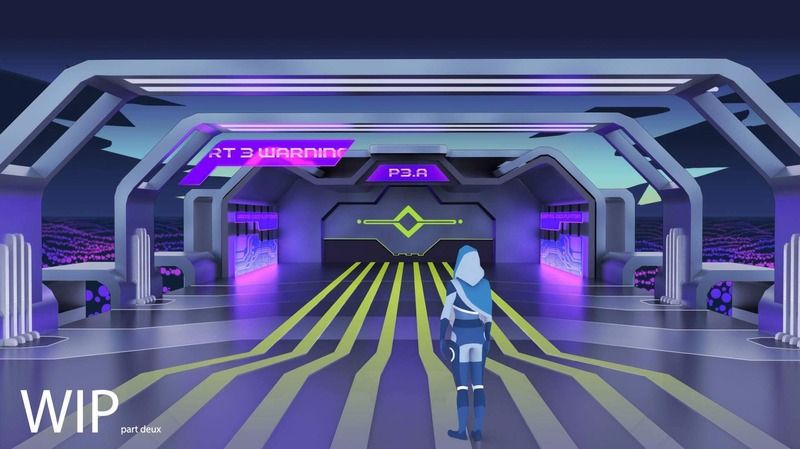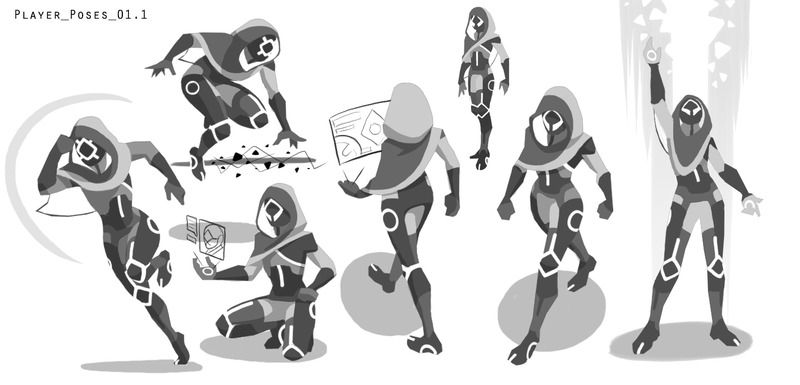 Project Gallery
Sign in to apply
You must be logged in to comment.
Submitted by:
[MemeTeam]Viv
on 2017-02-22 17:44:33
This looks awesome! Once I finish my commission work I hope there will still be a space available for character concept! This is the kind of style I would love to draw in, and not to mention the rhythm aspect makes me think of FFR, which I still play even after what…13 years? Well done so far!
Show/Hide Project Description
Language/Software:
This game is looking for:
Programmer(s):
Composer(s): 1
Sound Effect Artist(s):
Voice artist(s):
Script writer(s):
Animator(s): 1
Artist(s): 3
Producer(s):
Project Manager(s):
Level Designer(s):
Community Manager(s):
Game Tester(s):
Payment terms:
YES
Further payment info:
Powered by:
Unity
About this project in 150 characters or less:
Role-playing game set in cyberspace, using music and rhythm as key components of gameplay.
Current project progress:
Progress: 50%
Number of documents uploaded:
1
Project brief uploaded?
This is a private group. To join you must be a registered site member and request group membership.